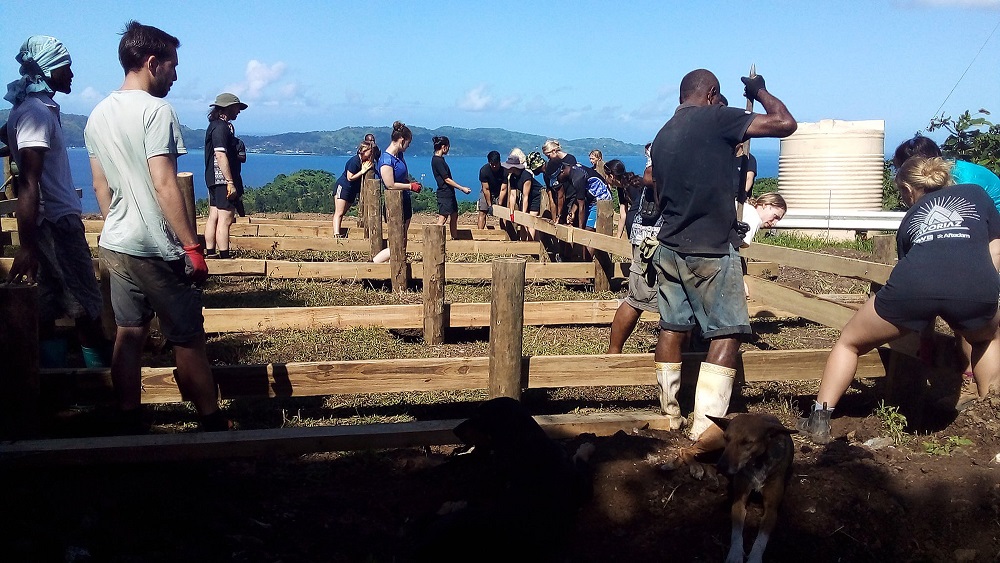 The famous stop-over site overlooking Savusavu bay in Cakaudrove, Vanua Levu will soon have a cafeteria for daily commuters.
Headed by the Rotary Club of Savusavu, the project received a grant of $85,000 from the American Embassy in August, 2020.
The club, in a statement, said work had started on the construction of the cafeteria at the Urata Hills which sits about a 20-minute drive from Savusavu town along the Labasa-Savusavu highway.
In building the cafe, a group of young architects travelled from the UK to assist, volunteering their time and skills.
"CAUKIN Studio from the UK is a group of young architects that design and construct buildings in developing countries," the club said.
"They completed a number of projects in the Savusavu area prior to the Covid pandemic including Savudrodro and Naidi Village halls and a kindergarten in Naweni Village.
"A group of 22 volunteers who are students of architecture and civil engineering is currently being hosted in Urata Village and is working with Urata villagers on the construction of the cafe for local and overseas visitors to enjoy."
The club said without the volunteer labour, the project would not be possible, especially given the recent increased cost of construction materials. On the grant, the club said it was given for them to work with the mataqali Urata to develop the site for a tourism venture that would provide income and employment for mataqali members.
"The mataqali applied to the TLTB for a commercial lease over their own land which was finalised in May 2022. The Rotary Club of Savusavu was given the responsibility of managing the grant for the construction of a cafe with a viewing deck, public toilets and manager's/caretaker's quarters.
"The Rotary Club of Savusavu and the mataqali Urata are extremely grateful for the expertise and hard work of the CAUKIN Studio team who aim to complete the building to lock-up stage in eight weeks.
"They are currently half way through the project and the club is seeking additional funding and donations to complete the internal fit out of the building so that it will be operational by October this year."