Four emergency centres ready
9 October, 2018, 11:45 am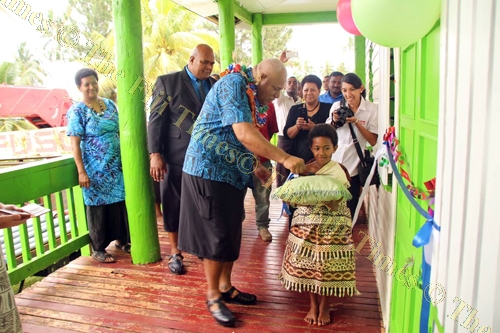 THE Ministry of Rural and Maritime Development and National Disaster Management has completed four emergency operation centres around the country.
While officiating at the opening of the Nabouwalu Emergency Operations Centre (EOC) yesterday, the ministry's permanent secretary, Meleti Bainimarama, revealed that this included the Lautoka Planning Cell, Nadi, Tavua and the Central Divisional centres.
Mr Bainimarama said refurbishments of three more EOCs in the Central Division had been completed and were awaiting opening.
These included the main Central Divisional EOC, Korovou EOC and Vunidawa EOC.
"The total number of EOCs that will be refurbished under this project is 10 and this includes the National Emergency Operation Centre.
"These EOCs will also be used for preparedness purposes including trainings before any disaster."
Mr Bainimarama acknowledged the support of the European Union-funded ACP-EU Building Safety and Resilience in the Pacific (BSRP) project, which was implemented by the Pacific Community.