2018 General Elections: NFP announces remaining provisional candidates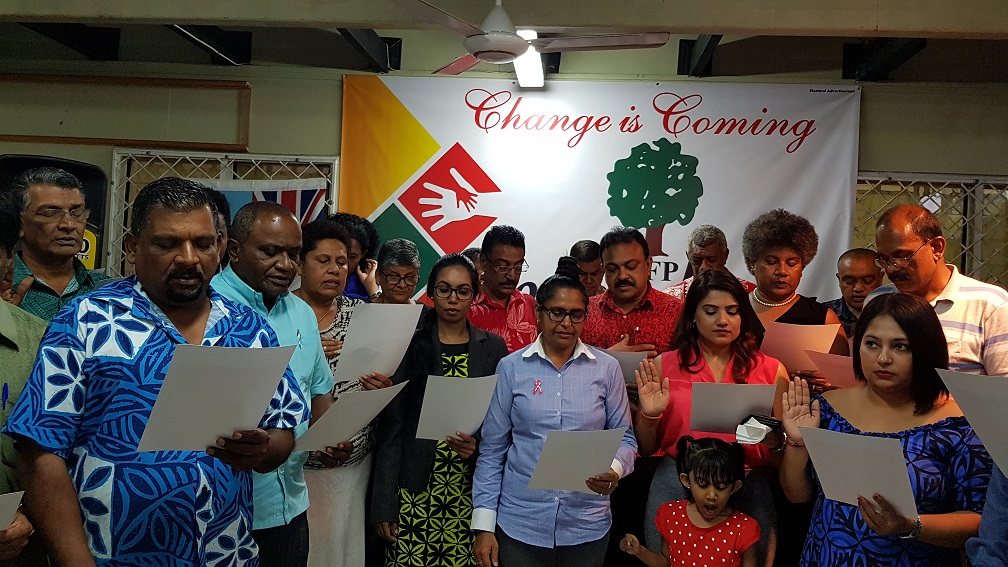 THE National Federation Party has announced the remaining nine provisional candidates.
The nine that were announced this afternoon are Amendra Prasad, Rajneesh Lata Charan, Osea Umuumulovo, Dr Sunil Kumar, Charan Jeath Singh, Semi Titoko, Amol Kumar, Pasepa Rosarine Lagi and Professor Biman Prasad.
While announcing the final nine candidates, Prof Prasad claimed they had had 12 years of a "two-men government" which had become "increasingly controlling and restrictive".
He said it was time for them to return to real team leadership in government and to have a group of people with skills and real life experience who will serve the people.
"We have already committed to cut the pay and allowances of government ministers by 25 per cent until a proper exercise is done to work out a fair and reasonable remuneration," said Prof Prasad.
The party had already announced the names of 42 provisional candidates.
More on this story in tomorrow's edition of The Fiji Times.