20-19 RWC: 'Wrong call' against Fiji team
23 September, 2019, 9:28 am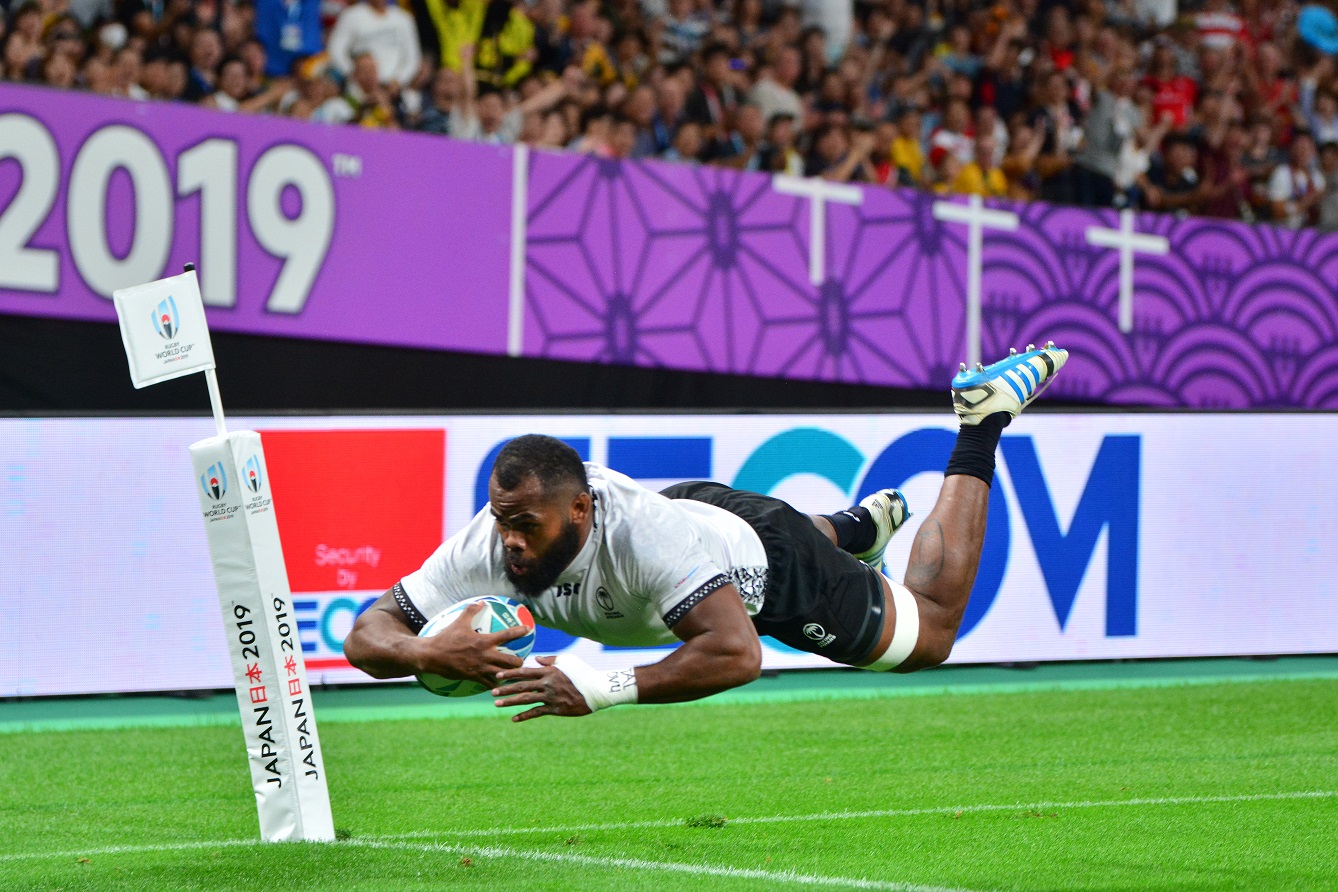 THE loss of Flying Fijians openside flanker Peceli Yato during the Rugby World Cup opener against Australia on Saturday in Japan, continues to be one of the talking points in Tokyo and around the rugby world.
The decision by New Zealand referee Ben O'Keeffe to overlook the shoulder charge by Wallabies winger Reece Hodge has haunted Fiji after the match.
The star looseman was ruled out of the Uruguay match because of concussion caused over the weekend during the 39-21 loss at Sapporo Dome in Japan over the weekend.
Sports scientist Ross Tucker, one of the men who drew up rugby's high tackle rules took to the social media platform Twitter after the match and questioned the decision of referee Ben O'Keeffe as RWC fans rage as to why a clear red card incident because of a dangerous high tackle from Hodge was missed.
Tucker has blasted the ref for missing a clear red card which cost Fiji the chance of victory against Australia.
Fiji was running rampant in the early stages of the match with Yato leading the charge.
The incident close to midway in the first half when Yato burst down the blindside only to be met by Hodge who hits the Fiji danger man with a no arms tackle making contact in the head with his shoulder.
Hodge is sent flying by the force of the contact, but Yato came off worst and was ruled out through concussion.
Tucker wrote: "High Tackle Sanction Framework: Shoulder or high? Shoulder, because the right arm is behind plane of body on contact. 1. Head contact? Y (Yes). 2. Danger? Automatically high for shoulder -> head. Entry point = red. 3. Mitigation? No. Final = red.
"I also don't know why it wasn't referred," Tucker said.
But despite the rules aimed at protecting damage to the head strict in outlawing a shoulder tackle to the head, Hodge amazingly escaped censure.
O'Keeffe was urged to consult the video referee by Flying Fijian skipper Dominiko Waqaniburotu to see what happened, but officials decided no action needed to be taken, despite the tackle clear.
With Yato and Fiji's biggest threat off the field, the Wallabies came from behind to win 39-21.
The incident has been raised by the Fiji Rugby Union to the citation committee and awaiting their decision.
Results: Australia 39-21 Fiji; France 23-21 Argentina; New Zealand 23-13 South Africa