16 teams, 30 games as the Capital City ready to host
5 October, 2018, 12:24 pm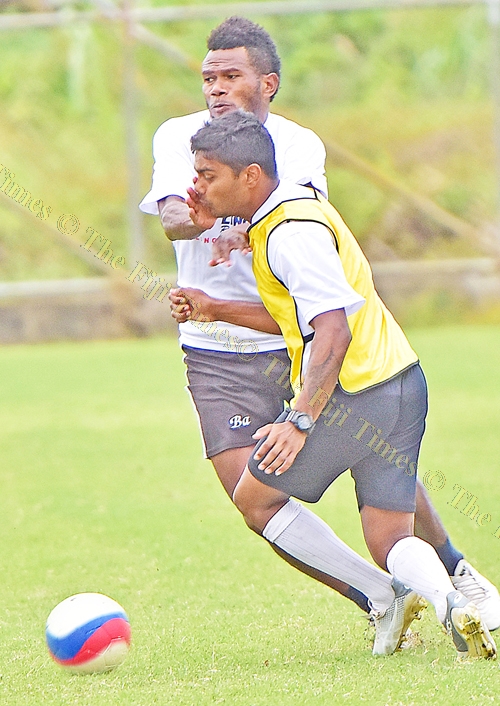 FOOTBALL fever hits the Capital City as the Courts Inter-District Championship kicks off today at the ANZ Stadium in Suva.
With 16 teams and 30 games over three days Fiji Football Association CEO Mohammed Yusuf is adamant that the IDC tournament this year will deliver as it always has.
"We are ready to go as all teams have submitted their final 22 squad lists as well as identification cards done for players and management," Yusuf said.
"Most of the teams will get in this afternoon (yesterday), quite fortunate for our northern teams the weather has cleared and they were able to travel and will be here this afternoon (yesterday) as well."
Yusuf said they were expecting a lot of support at the grounds as ticket sales was going fast.
"Over 70 per cent of tickets have been sold, not including the VIP tickets that have already sold out."
"At this rate we will have sold out all tickets once more supporters from all districts arrive in the Capital and at the grounds."
Yusuf said they would honour the former football legends who will be the official chief guests.
"We are honoured to have members of the 1988 national team that defeated the Australian Socceroo's to be our chief guests for the entire tournament," he said.
Legends of the 1988 squad include Ratu Suliano Matanitobua, Lote Delai, Vimal Sami, Dan Lutumailagi, Meli Vuilabasa, Ronald Choudary, Ravuama Madigi, Tevita Lasaqa, Keverieli Salesi and Jone Watisoni.
The Courts IDC will be streamed live through WorldMax TV and can be accessed by viewers around the globe.
The senior division kicks off at 9.30am with Nadroga taking on Seaqaqa and the premier division start their competition at 1.30pm with Rewa playing Tavua.